Since a home ordinarily represents the single most tangible asset owned by the American family, and its greatest financial commitment, the purchase or sale of a family's residence is an event which should, but often does not, reflect careful planning and study. Too often, inadequate representation, study or planning result in disappointment and frustration. The sale or purchase of a home is a highly complex transaction with numerous legal exposures. When purchasing a home, be sure that you fully understand and are satisfied with the meaning and terms of the contract and all other documents before signing anything. You may want to retain an attorney to advise you in the often complicated process of purchasing a home.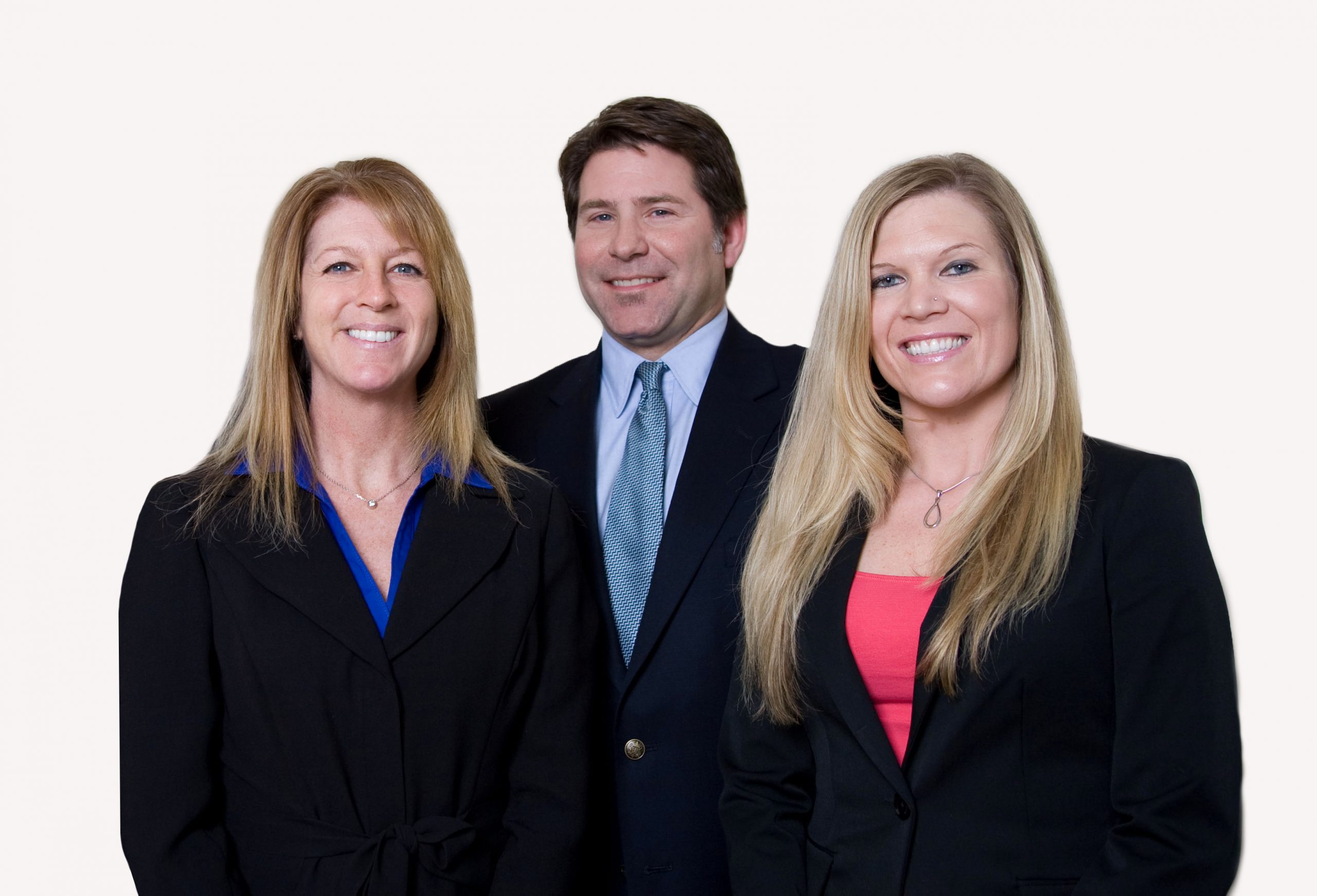 Once you have found your dream house, you should submit an offer to purchase it. Generally, whatever you submit will be considered the contract if the seller accepts it. Once you and the seller sign the paper, you are agreeing to the contract conditions. Before you sign any contract, read it carefully and make sure you understand every detail. Ask questions if you don't understand anything in the contract. Oral agreements should also be written in the contract.
Sales contracts may differ depending upon the circumstances of the transaction. The real estate boards of Baltimore City and of some counties in Maryland publish forms which are used by many real estate agents, brokers, and attorneys; however the orientation of these forms may favor and omit a number of clauses necessary for the buyer's protection.
Here are several provisions you should include in a contract for the purchase of real estate.
1. Deposit
In addition to the amount of "earnest money" you plan to offer as a deposit, the contract should state the amount of money you will be paying at settlement and your means of financing the purchase. The typical purchase deposit in Maryland metropolitan areas id five percent (5%) of the purchase price which will be deposited in an escrow account and returned to you if the sale does not go through. However, most brokers will not return this deposit without an agreement signed by the buyer and seller instructing the broker to release the deposit.
2. Contingency for financing
Your contract should specifically state the total loan amount and the exact financing terms that you require. For example, you may agree to purchase the residence with a loan in a specified dollar amount to be repaid at an interest rate not to exceed 10.5 percent per year, amortized for not less than 25 years, with a term of 30 years. Many contracts have an "alternative financing clause" that allows buyers to accept different financing than written in the contract, as long as it does not affect the seller's net proceeds.
3. Contingency for inspection
Unless you are fully aware of the physical condition of the property at the time you sign the contract, your contract should be contingent upon a home inspection report that is satisfactory to you. You will usually have to pay for the inspection, but knowing in advance that problems exist or that the property is trouble free is worth the cost of inspecting.
4. Termites
Your contract should also require a termite inspection. Although you, the buyer, will probably have to bear the expense of a termite inspection, the seller should be held responsible for removing the infestation and repairing any resulting damage. When you appear at settlement to close the transaction, your lender will ask you to bring a written report indicating that the property is free and clear of any active termite infestation.
5. Personal property
If you want to purchase light fixtures, drapery rods, chandeliers, washers, dryers, refrigerators, heating oil in the tank, storm windows and doors, firewood, swimming pool chemicals, or any other items not permanently attached to the house, you should write the specific items into the contract. Misunderstandings based on oral agreements can delay settlement, as well as cause friction and frustration.
6. Repair work
Unless you agree to accept the property in "as is" condition, you should stipulate in the contract that the seller is responsible for repairs if the plumbing, heating, mechanical or electrical systems are not in good working order at the time of settlement. It is wise to conduct a "pre-settlement walk-through inspection" to be sure that property is in satisfactory condition prior to closing the deal at settlement. Try to schedule the walk-through several days before, but no later than, the time of settlement.
7. Title attorney or insurance company
As the buyer, you have the right to select your own title attorney or insurance company to conduct the title search. Shop and compare prices before choosing an attorney or title company. You may have to clear the firm or company that will conduct the settlement with the lender.
8. Settlement date
The contract should state that "settlement shall occur on or before" a particular date. This date is negotiable. Don't allow a real estate agent or broker pressure you into a fast settlement. Most title attorneys or insurance companies can rush the paperwork for a quick settlement, however you will usually have to pay a premium for rush service. Allow 60 to 90 days in the contract. If you have financing, and the title attorney or insurance company is ready to proceed sooner, most contracts allow for a quicker settlement if agreed by both the buyer and seller.
Title insurance provides protection against claims of past actions which might threaten the title to your property. Most lenders will require mortgage title insurance to protect their interests. Additionally, you may want to purchase an "owners policy" to protect your interests. You save money if you buy owner's title insurance at the same time as mortgage title insurance, rather than buying it separately. You may also save money with a "reissue rate" for title insurance if the property changed hands within the last several years and a title policy was issued to a prior owner.
Although a title search will be done, it is impossible to eliminate all risks or hidden defects in the title to the property which cannot be discovered by examining the record, such as forgeries or voidable execution of a document. Title insurance will protect you against these risks. A title policy does not insure that the title is clear. It principally insures ownership of the property and against matters that are not disclosed. Therefore, it is important to examine all documents listed as exceptions to title which may influence your decision to purchase the property.
After you have agreed to purchase the property, you must make arrangements for financing the purchase. The most common method of financing residential real estate transactions is through lending institutions, such as banks or mortgage lending companies. Interest rates and settlement costs vary from lender to lender. Shop around for the best terms you can obtain.
Generally, mortgage acceptance requires 30 to 45 days from application to approval for conventional loans or 45 to 60 days for VA or FHA loans, which offer special incentives for first time homebuyers.
After your mortgage is approved, you will receive a "loan commitment letter" stating the mortgage amount, interest rate, length of the loan's term and other conditions. You should review it carefully and either return a signed copy to the lender or follow other specific instructions included in the commitment letter, a settlement date should be scheduled with all parties required to be present at settlement, including you and your attorney (if you have retained one), the property owners, the listing and selling brokers (if applicable), the settlement representative or attorney, and any other parties involved in the transaction.
At settlement, you will be asked to sign a deed of trust or mortgage; a note; VA, FHA, or lender forms; and a settlement sheet. You should review the documents carefully to be sure that you understand and are satisfied with the terms before signing anything. You will be asked to pay the balance of the purchase price and closing costs with a cashier's check or certified check.
Closing costs vary widely depending upon the price and location of the property, as well as some other factors, but sometimes the seller may pay some of the closing costs. Check with your real estate agent, attorney, or lender to determine the exact charges you will be required to pay.
Under the Real Estate Settlement Procedures Act (RESPA), a federal law, you are entitled to receive an estimate of the closing costs from your lender in advance. Advance deposits, which the lender will place and hold in escrow for real property taxes and insurance, are not required to be listed in the estimate according to the law. The lender collects a portion of these costs every month and then pays the insurance and taxes when due.
Closing costs can mount up to a sizeable sum, but some of the items are tax deductible. Speak with your tax advisor about the items that are tax deductible.
At the closing, you become the proud owner of your new home!